Atlanta Buyers & Sellers
Atlanta Real Estate Services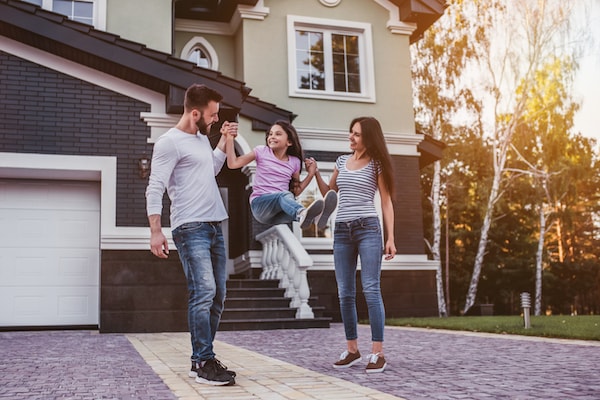 Buyers & Sellers
Are you thinking of purchasing a home? You probably have a million questions! We also offer full service sales assistance and can advise on sales price, staging your home, as well as educating you on what can be expected in regards to offers in today's sales market.
Contact Rachell Runion at Rachell@truhavenonline.com. She will help answer your questions and guide you on the road to Homeownership.
Here are some things to think about when considering Buying A Home!
See what you can afford. Use an online mortgage calculator to see what your payment would be.
Find out what your total monthly housing cost would be, including taxes and homeowners insurance. In some areas, what you'll pay for your taxes and insurance escrow can almost double your mortgage payment. According to the Insurance Information Institute, the average yearly premium can range from $477 in Utah to $1,372 for Texans!
Check the selling prices of comparable homes in your area. Web sites such as Zillow and Homegain can give you a general idea of what you should expect to pay. You can also do a quick search of actual MLS listings in your area on a number of Web sites, including the site of the National Association of Realtors. To get an idea of what you'll pay in insurance, pick a property in the area where you want to live and make a call to a local insurance agent for an estimate. You won't be obligated to get the insurance, but you'll have a good idea of what you'll pay if you buy. For an idea of what you'll pay in taxes, Zillow publishes property-tax information for homes all over the country. Just remember that exemptions and the intricacies of local tax law (such as Florida's Save Our Homes value cap) can create differences between what a homeowner is currently paying and what you can expect to pay as a new homeowner.
Find out how much you'll likely pay in closing costs. The upfront cost of settling on your home shouldn't be overlooked. Closing costs include origination fees charged by the lender, title and settlement fees, taxes and prepaid items such as homeowners insurance or homeowners association fees.
Look at your budget and determine how a house fits into it. Fannie Mae recommends that buyers spend no more than 28% of their income on housing costs. Go much past 30% and you risk becoming house poor.
Inquire About Our Services
Here are some helpful TERMS that will guide!
LENDER

A private, public or institutional entity which makes funds available to others to borrow. In most cases this will be a bank.

CLOSING COSTS

Fees and expenses, over and above the price of the property, incurred by the buyer and/or the seller in the property ownership transfer. Examples are Title Searches, Lawyer's Fees, Survey Changes, Deed Filing Fees, etc. Also called Settlement Costs

LOAN OFFICER (aka L.O.)

A person who helps borrowers acquire loans, such as mortgages, from banks or other lending institutions. Loan Officers often work directly for the bank or lending institution, and can assist in determining the creditworthiness of the borrower.

FHA MORTGAGE

Mortgage insured under the Federal Housing Administration. These loans are popular among individuals that may not have enough money to meet the down payment requirements set forth by the loan provider.

CONVENTIONAL MORTGAGES

A mortgage in which the interest rate does not change during the entire term of the loan. Also called a Fixed-Rate Mortgage (FRM). A mortgage that is not insured or guaranteed by the government.

HOME INSPECTION

An inspection of a prospective home done by a professional, soon after an offer is made, to establish the structural and mechanical integrity of the house. This is a Buyer Expense and should be in the ball park of $350 in most cases.

APPRAISAL

A professional opinion, usually written, of the market value of a property, such as a home, business, or other asset whose market price is not easily determined. Usually required when a property is sold, taxed, insured or financed. For a purchase, this is usually a Sellers Expense and should be in the ball park of $400 in most cases.

"COMPS" or COMPARABLES

Properties that are substantially equivalent to the subject property and are used to equate market value.